Get Started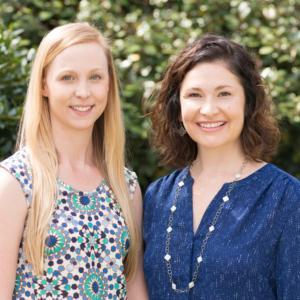 At any point in your decision to pursue therapy or assessment, feel free to contact us with questions. We may be reached by phone, 919-361-6800, or email our office at office@acaciacollaborative.com. We will gladly talk with you over the phone to determine if one of us will be a good fit for what you would like to address or if you simply would like to get a feel for Dr. Imbraguglio or Catherine's personality before making an appointment.
Once you have scheduled an appointment, you will be emailed forms you will need to bring to your first appointment. Your first appointment will be between 60-70 minutes. In the first appointment, your provider will talk with you about what is bringing you in as well as your history with the problem and supporting background information. Your provider will answer any questions you have about the process and will develop a "game plan" with you to work toward what you would like to see different. Next appointments are usually 45-50 minutes or 60-65 minutes, depending on your preference and the issues being discussed.
All services provided by Acacia Collaborative are insurance reimbursable on an out-of-network basis, as we are qualified as out-of-network providers by most insurances. It is your choice to file for reimbursement by your insurance company. Claim forms can be provided for most insurance providers and the statement you will receive for services will have the necessary information for filing a claim. We can also provide you with a list of questions to ask your insurance company to learn more about your out-of-network benefits if desired.
---
Schedule an Appointment
To schedule an appointment or to obtain additional information about any counseling or evaluation services, please fill out the form below, send an email to office@acaciacollaborative.com, or call us at (919) 361-6800.