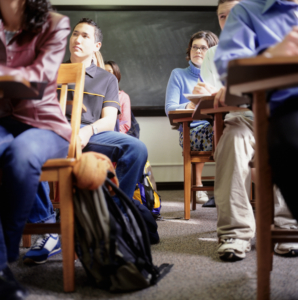 'Tis the season for preparing your child for college and this includes more than school supplies and decorating the dorm. There are a few other things your child will need to succeed in college and we've listed them below.
1. Motivation
We all know that children are like snowflakes, which stands to reason why some children are much more motivated than others. This includes being motivated to succeed in school. You may have noticed a lack of motivation already, especially in areas that require reading. It's important to help your child become motivated to read for school in order to be successful.
How do I do that? It's about encouraging your child to discuss with you what he or she is reading. Ask questions, discuss the characters, or apply the reading to real life. Make as many opportunities as you can to talk with your child about what he or she is reading; even if that means you read the same book.
2. A Strong Foundation
A strong foundation means that your child understands how to socialize with others, make friends, and much more. This foundation was laid way back when they were in grade school but might need some refreshing. Talk to your child about how he or she interacts with peers, handles stress, and meets deadlines.
A great way to set your child up for success is to work with him or her to devise a "Freshman Survival Guide" for college. This should be specific to your child and should detail examples of the challenges freshman generally face. Your child can use this as a guide for successfully completing their first year. Don't forget to include techniques to reduce stress, for example, exercising, as unmanaged stress can have some unhealthy consequences.
3. Time Management & Organization
Managing time properly is something many of us struggle with on a daily basis. Your college bound freshman may be overwhelmed, especially if he or she is attending college away from home. It's important for your child to understand that you're not going to be there to remind him or her to do their homework, make their bed, or anything else.
A great way to help your child stay on track is to encourage him or her to use a day planner or scheduling app. stay organized. It could be used for writing down the many assignments they have to do, keeping up-to-date with school events or appointments, and remembering when to call or write home.
Sending your child to college is bittersweet for both you and your child. Your little one is about to fly the coop and will be on his/her own for the first time. This doesn't mean you can't help them stay on track. Keep the lines of communication open and work with your child to help them succeed.
Take care,
Catherine